2021 4th International Conference on Civil, Architecture and Environment Research (ICCAER 2021) was held ceremoniously online on January 15, 2021. Thanks to thesupport of experts and scholars! A total of 80 people attended the conference, including 3 keynote speakers and 8 scholars to share academic reports.
Online Screenshots
Keynote Speeches: Prof. Dongfang Yang
Guizhou Minzu University, China
Title: The Movement Track of the Ocean Current in Jiaozhou Bay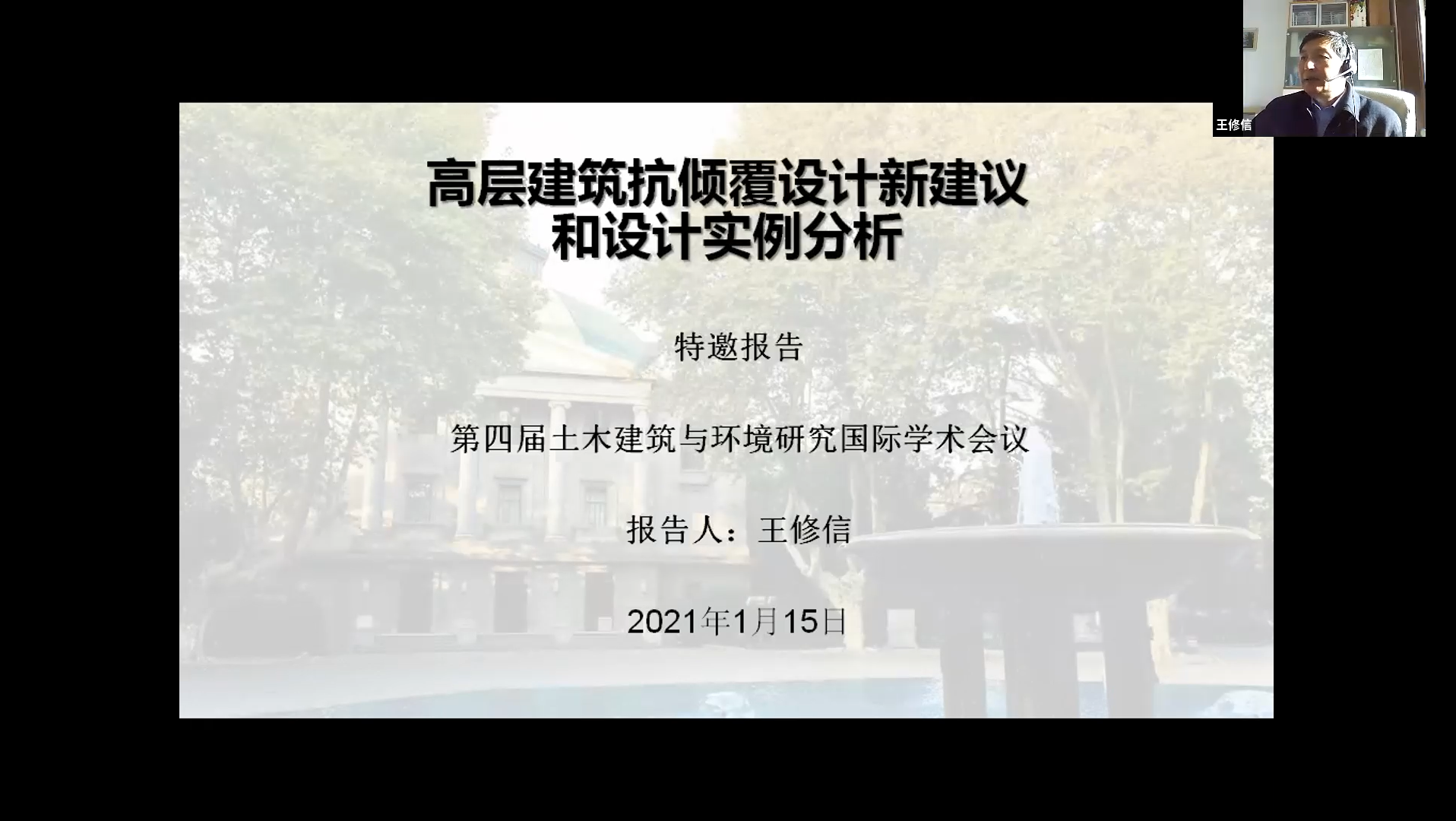 Keynote Speeches: Prof. Xiuxin Wang
Southeast university, China
Title: A new Anti-overturning design method and design example analysis of high rise buildings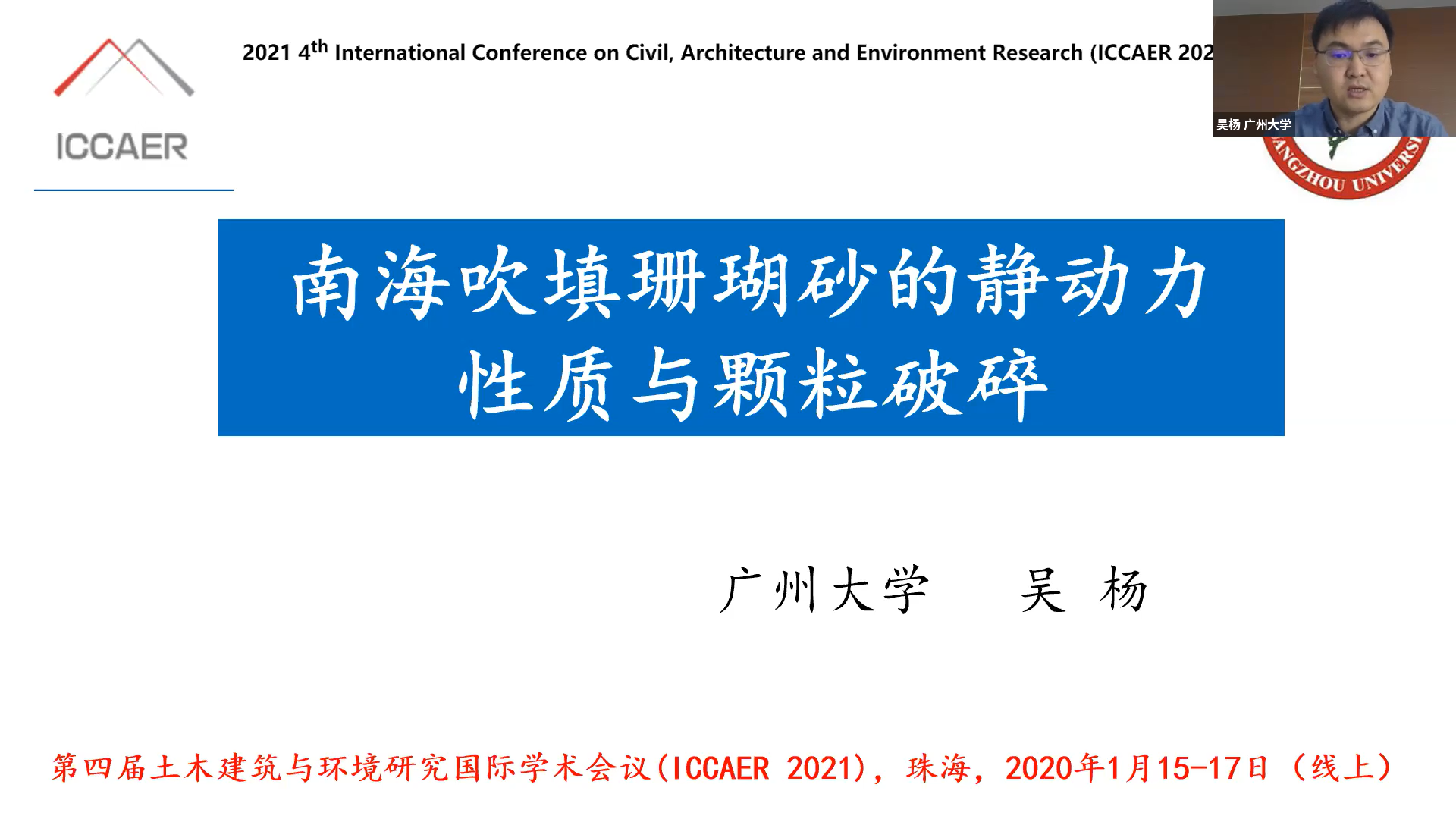 Keynote Speeches: Assoc. Prof. Yang Wu
Guangzhou University, China
Title: Experimental investigation on mechanical behavior and particle crushing of calcareous sand retrieved
from South China Sea.
2020 3rd International Conference on Building Development and Environment Research (ICBDER 2020)

April 24-26, 2020 in Zhangjiajie, China
2019 International Conference on Building Development and Environment Research(ICBDER 2019)

January 11-13, 2019 in Harbin, China
2018 International Conference on Building Development and Environment Research(ICBDER 2018)

March 6-7, 2018 in Zhuhai,China